About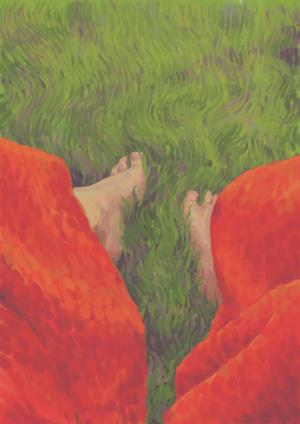 Alida paints work that is about connecting with nature in an urban environment. The painted figures interact with the small doses of nature they have access to, like a walk in the forest, a tree shade, and grass in the park. These are small but powerful moments that bring a little bit of joy to the city life.

The facts are that even little interactions with nature can decrease stress and relax you. For example, having pictures of nature in your office, a window facing some greenery, or fresh flowers in your vase are all contributors to reducing stress in an urban setting. The city is filled with microdoses of nature which are explored in the artworks.


Alida comes from a multicultural background. She was born in Latvia but had most of my growing up years in Ireland. Her current residence in Austria. She has achieved a BA in Fine Arts from Crawford College of Art and Design located in Cork, Ireland.